What

is

Spectrio?
Spectrio is one of the nation's leading end to end technology-enabled customer engagement marketing companies, providing professional content and managed services on a monthly subscription basis.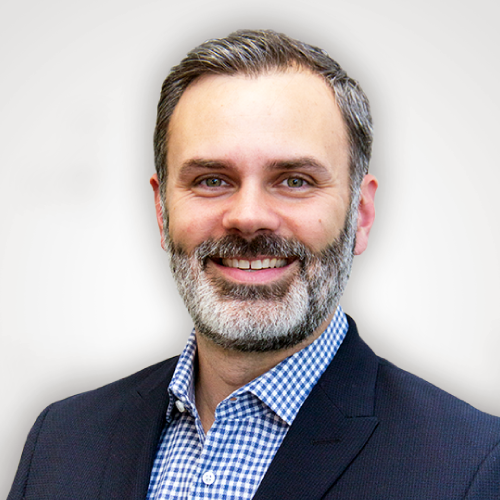 CEO
Dax Brady-Sheehan
Dax joined Spectrio in 2018 with a focus on delivering best-in-class customer engagement marketing solutions to clients nationwide. Dax comes from years of experience building product-focused companies that put the customer first.
CFO
Julie Dunphy
Julie joined Spectrio in 2019, where she heads the company's Accounting and Finance Operations teams. She specializes in tax management, mergers & acquisitions, and corporate development.
CTO
Daniel Babb
Daniel joined the company in 2020, and he is leading the Technology and Engineering teams. He specializes in strategic organizational growth, and his focus is on integrating Spectrio's customer-facing products and technology into a comprehensive and cohesive portfolio of solutions.
Chief of Staff
Lynn Lamar
Lynn joined Spectrio in 2018, where she leads Acquisition Integration, Internal Communication, and Human Resources. Her focus is on effectively integrating acquisitions, employee relations and engagement, and continuing to build an amazing company culture.
VP - Software Engineering
Jeff Juszczak
Since 2018, Jeff has managed Spectrio's Engineering and Software Development teams. His focus is on unifying the company's platforms, evolving its internal systems, and directing the development of new solutions for Spectrio clients.
VP - Sales
Lauren Duffey
Since 2019, Lauren has led the Inside Sales and Account Management teams at Spectrio. Her focus is on pipeline generation, sales and marketing alignment, and accurately tracking sales performance via established KPIs.
VP - Operations
Krys VanSlyke
Krys joined the Spectrio team in 2021. As the leader of the company's Operations, Krys manages Client Care and Support, Video and Audio Production, Hardware Installation, and our Warehouse.
"Spectrio's service not only pays for itself, but generates additional business for our healthcare system."
Lori McLelland
Corp. Director of Market Development
"Subway Radio is an integral part of our culture. It provides smiles and cheer in the store, both for the customers and employees. Most of all, it provides insight into our current offers."
Mohnish Kapur
District Manager, Subway
"In the first 3 weeks after installing Spectrio's digital menu boards, we sold 63 sets of wiper blades and broke a record."
Scott Zimmerman
Owner
POWERING OVER 150,000 LOCATIONS AROUND THE WORLD









Get Started with Spectrio Today
Take the next step towards increasing your customer engagement
Get a Demo