Who is Spectrio?
A Customer Engagement Technology Company
Spectrio is one of the nation's leading end to end technology-enabled customer engagement marketing companies, providing professional content and managed services on a monthly subscription basis.
Our suite of solutions, including On-Hold Messaging, Digital Signage, Interactive Kiosks, WiFi Marketing, In-Store Music, and Scent Marketing, enable our clients to engage, educate and entertain their customers, across all customer touch points.
Our Leadership
We are service-driven. We are dedicated to your success. We are a vital component of your marketing efforts.
Dax joined Spectrio in 2018 with a focus on delivering best-in-class in-store marketing solutions to customers nationwide. Dax comes from years of experience building product-focused companies that put the customer first.
Aaron is a co-founder of Spectrio and currently serves as the COO where he leads Spectrio's Operations and Acquisitions teams, helping the company successfully build and scale.
Julie joined Spectrio in 2019, where she heads the company's Accounting and Finance Operations teams. She specializes in tax management, mergers & acquisitions, and corporate development.
Alec Davis
GM – Tulsa Operations & Acquisition Integration
With 15 years at Spectrio, Alec manages the company's Tulsa Operations as well as Spectrio's Acquisitions team. His skills include operations oversight, acquisition integration and management, project management, and process improvement.
Amanda Helmey
Senior VP of Customer Success
Amanda Helmey joined Spectrio 10 years ago and leads the Customer Success organization. She focuses on operational efficiencies, process improvement, communication, negotiations, strategic planning and implementation.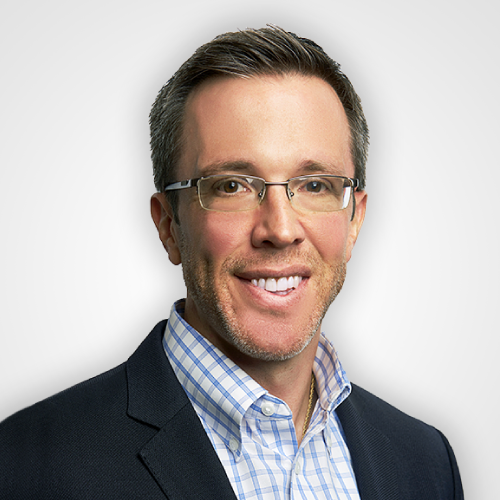 Brian Harris
Vice President of Marketing
Brian began leading Spectrio's Marketing team in 2018. His main focus areas include strategic planning, advancing marketing initiatives and growing the Spectrio brand.
Daniel Babb
Senior VP of Technology
Daniel joined the company in 2020, and he is leading the Technology and Engineering teams. He specializes in strategic organizational growth, and his focus is on integrating Spectrio's customer-facing products and technology into a comprehensive and cohesive portfolio of solutions.
Jeff Juszczak
Vice President of Technology
Since 2018, Jeff has managed Spectrio's Engineering and Software Development teams. His focus is on unifying the company's platforms, evolving its internal systems, and directing the development of new solutions for Spectrio clients.
Our Approach
Spectrio utilizes a process that has been developed through decades of delivering premium audio and video marketing solutions in order to ensure the highest level of quality is achieved in every aspect of your marketing goals.
Exploration
We dive right in to learn about your company, products, services, and customers.
Content Creation
Our Agency Level Creative Team will handle it all. From graphic design, video production, playlist designers to voice and actor talents, our team has the best resources to create your content.
Service Implementation
From sourcing hardware, to wiring and installation, and software management, Spectrio's team of audio and video experts make implementing your Spectrio solution completely turn-key.
Campaign Management
Proactive Campaign Management by our Spectrio specialists will get your first campaign up and running. We will then work with you to continually optimize your program for the greatest impact.
From small and medium businesses to enterprise level rollouts, over 100,000 locations
world-wide trust Spectrio to engage their captive audience.
Engage Your Customers, Increase Customer Satisfaction & Upsell with Spectrio's Audio & Video Marketing
Contact us today using the form below, or at 800-584-4653 x4 for a free consultation